We are pastors and lay leaders who have been there. We wished for something to aid our congregations. Are you experiencing:
tired leaders?
fragile stewardship?
conflict in congregation?
inactive and hard to reach members?
Yup, we did too. When we walked through the HealthierChurch process and experienced the growth, maturation and vitality of our congregations, we had a desire to share it with others.
Healthier congregations mean more focus and energy on the work we've been called by God to do. View what other congregations experienced after  engaging our services in a 9-minute DVD at http://www.vision2serve.com/video.html.  So stop worrying and contact us at info@healthierchurch.org for a introductory conversation.
Our vision is creating space for God's Spirit to transform people and congregations.
Our mission is walking with congregational leaders to create the space to grow.
Our value is 10% helping them get ready to grow, 90% helping them grow when they're ready.
Our purpose is being faithful in all these things for God's glory and for building up the body of Christ.
HealthierChurch.org Team
Ed Kruse [ ed.kruse@healthierchurch.org ]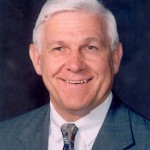 Dr. Kruse is the President and Leader of the team.  He has been facilitating stewardship leadership development for over forty years. He has  served as a synod stewardship specialist in Central States Synod (Missouri and Kansas) and national Director for Stewardship for the ELCA before forming transformational leadership consulting.
Dr. Kruse has also been a pastor and has taught at two college faculties.  He has authored books on transformational leadership, conflict resolution, growing ministries and  growing congregations. His latest book, Wake Up, Church!  is available on this website under Resources.
Ed and his wife, Barbara, have 6 children and 21 grandchildren, and reside in Chicago, Illinois.

John and his wife, Jan, founded Rawhide Boys Ranch near New London, WI in 1965 and he served as the first President of that organization ( www.rawhide.org ). Rawhide Boys Ranch helps over 200 troubled youth each year with leadership training at their residential facility.
John founded Vision2Serve in 2001 (www.Vision2Serve.com ). Since then he has successfully led many congregations to move toward thriving in mission. In 2011 he and Ed Kruse partnered together and both now provide wisdom and creativity in carrying out the mission of HealthierChurch.org and Vision2Serve.
John says, "There is no greater need in the world today than for God's church to focus on discipleship and leadership development for Christ." John lives in Appleton, Wisconsin and has two grown sons, Steve and Tim.

Juan Gonzalez [ juan.gonzalez@healthierchurch.org ]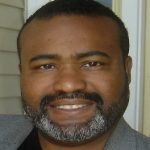 Reverend Juan A. Gonzalez has served congregations in New York, Ohio, Alaska and Florida. He is presently serving as pastor of Beautiful Savior Lutheran Church, Lehigh Acres, Florida.
He is the former Executive Director of Lutheran Services New York Alliance (LSNYA), an alliance of local Lutheran judicatories (LCMS & ELCA) and social ministry organizations in the metropolitan New York area.
For over 35 years he has founded and directed community-based development organizations in various legislative and administrative forums, and has served on a number of other international, national and regional boards and commissions in the areas of the arts, health, housing, community and economic development.
Juan and his wife Eva live in the Fort Myers area and have three adult children and three grandchildren.

James Provenza [ jim.provenza@healthierchurch.org ]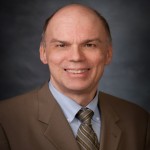 James Provenza is president and attorney at James C Provenza, PC.  He practices in estate planning and administration, and works with nonprofit organizations in various areas, including planned giving and governance, to help them grow in their mission.
Jim is former President and founding member of Northern Illinois Planned Giving Council in Rockford and is a member of the Crusader Health Foundation Planned Giving Advisory Committee (Rockford) and the Salvation Army of Chicago Planned Giving Advisory Committee.
His skills and expertise in these areas fit nicely with the work he does for congregations in HealthierChurch.org.
Jim lives with his wife Margaret in Rockford, IL.

William Steadman [ bill.steadman@healthierchurch.org ]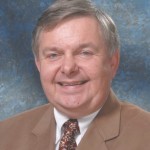 The Rev. Dr. Bill Steadman is part of a ministry team at St. Andrew's United Church in Sudbury, Ontario.
He has over 30 years of pastoral experience in all regions of Ontario, including rural, suburban, and downtown churches.  He also has over 6 years of experience as a senior administrator within The United Church of Canada, primarily in the area of stewardship.
Bill is co-author of the book Wake Up, Church! (with Ed Kruse), and has worked as a consultant with government agencies, community groups, and not-for-profit organizations.
Bill suggests the key for any organization to find its way is to "ask the right questions."
Currently Bill is a member of the Theology and Inter-Church Inter-Faith Committee of the United Church.
Bill has two adult daughters and lives in Sudbury, Ontario.

Barbara Kruse [ barb.kruse@healthierchurch.org ]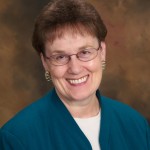 Barbara serves as the administrative assistant, events coordinator and website administrator for the team. She owned her own business for 22 years and has been in customer service for over 40 years.
"I enjoy seeing people work together for a common goal," says Barb. She and her husband, Ed, have 6 children and 21 grandchildren and live in Chicago, IIlinois.
Thanks for signing up!